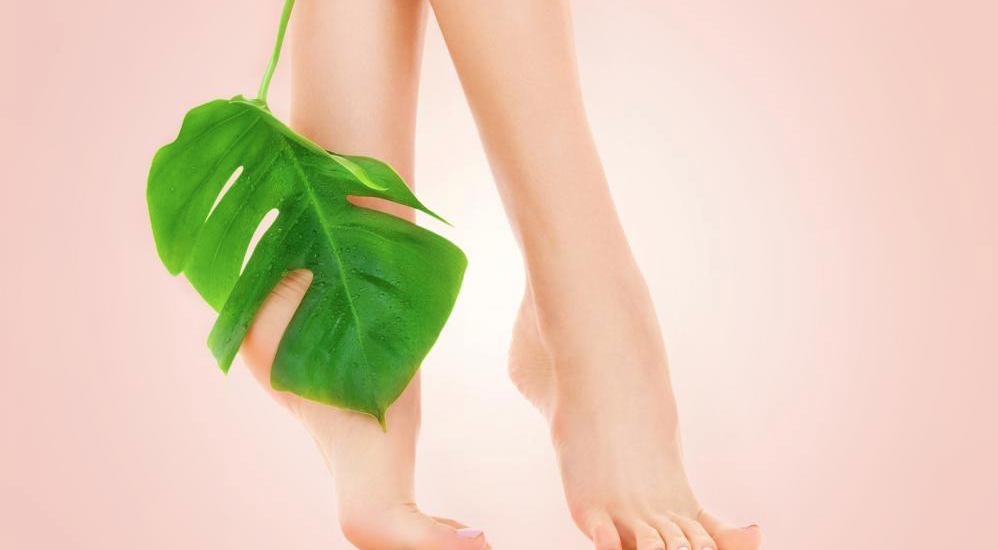 We rely on our feet to help us move through the world, but too often we overlook their care and fail to give them the attention they need.
Your heels, soles and toes need regular upkeep to keep them soft, strong, beautiful and free of problems. And well, who likes the look of cracked heels, anyway?
So, instead of trying to hide them away, take out some time to look after your feet. This doesn't necessarily mean, you will have to book an appointment at the spa every month. Follow these simple foot care tips to keep your feet soft and protected from the comfort of your home.
Soak Your Feet
Taking care of your feet can be as simple as giving them a nice and warm soak every week. All you need is a tub or foot basin. Fill it with hot water. Add a tablespoon full of sea salt (non-iodized salt) and mix it well. Let the water cool down a bit and just when the temperature is comfortable, dip your feet inside and relax for about 20 to 25 minutes.
You can keep adding some more hot water if you want to continue the relaxing effect for longer.
In addition to salt, you can add a few drops of essential oils to the foot bath, such as tea tree oil, lemon oil, lavender oil or thyme oil. These oils have soothing properties and also help detoxify your feet. 
2. Baking Soda Treatment
Instead of using sea salt for preparing your foot soak, use 1 to 2 tablespoons of baking soda. Once you're done enjoying the relaxing foot soak, it's time to give your feet a rub. Take some baking soda in your hands and rub your wet feet. Focus more on calluses and dry patches. In the end, wash your feet with tepid water and massage them with olive oil. 
3. Ripe Banana and Avocado for Cracked Heels
Ripe bananas can come in handy if you want to get rid of cracked heels. Just mash 1 ripe banana using a fork or whip it in a mixer. Scoop out the flesh of half an avocado and mix it with the mashed banana.
Add a tablespoon of olive oil into the mix and apply this paste on your feet while gently massaging. Leave it on for about 20 to 25 minutes and then wash your feet with cool water. Repeat this twice a week and your cracked heels will start disappearing. 
4. Use an Organic Foot Balm
Every night, before going to bed, give your feet a nice massage using an organic foot balm. If you're looking for an amazing foot-healing balm made with natural ingredients, give this organic foot repair balm a try. It's made with olive oil, beeswax, coconut oil, shea butter, tea tree oil, and much more, to give your feet deep hydration.
To Sum Up
Your feet are often the most neglected parts of the body. That's why dry feet, calluses, and cracked heels are a common sight. Use these effective foot care tips to get rid of unsightly feet!
SUBSCRIBE TO THE BLOG
Receive an update straight to your inbox every time I publish a new article. Your email address will never be shared