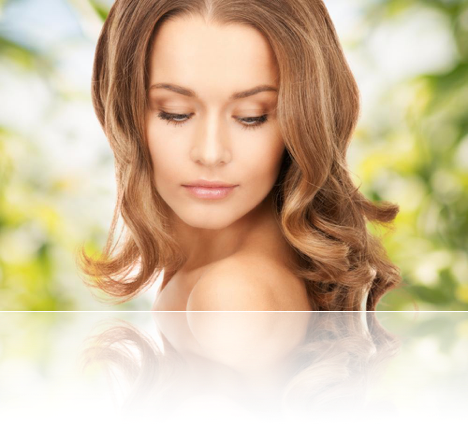 Thanks to increased awareness about the bad effects of inorganic products, we, as a society, have started to take better care of not only ourselves but also our environment. You will find organic products all over the market and their popularity is rising slowly but surely. Organic products are especially lauded in the beauty world today. From organic skincare products to makeup and hair products, you will find it all.
Most of us love the current hair care products we are using and ask 'why should we switch to organic hair products?' This is because of the many benefits they offer not only to your hair but also to the environment. So, if you are even a tiny bit concerned about the environment, then you should switch to organic hair products today.
Still not sure why switch to organic hair products?
Here are 5 benefits of using organic products for hair which make the switch worth every dime.
Benefits of Using Organic Hair Products
You can get the following benefits if you switch to organic hair products today.
Organic Products Are Gentle on the Skin
The first and the most important benefit of organic products is that they are gentler on your skin. The traditional hair care products we use every day contain a number of synthetic ingredients and other harmful chemicals. These are some of the main reasons why you have so many hair and scalp issues. These chemicals irritate your scalp and skin that they come in contact with.
On the other hand, organic hair products are free from all kinds of harmful chemicals. They are made from natural products such as fruit extracts, vitamins, proteins, and essential oils. Rest assured, these products will neither irritate your skin or scalp nor cause any damage to your hair. These are safe to be used on your scalp and hair and have great long-term benefits.
2. Organic Products Promote Hair Health
Do you notice that your hair is not as healthy as it was a couple of years ago? It probably seems rough, dry, and brittle. Constant styling and chemical-filled products tend to make hair so rough and damaged that you want to just chop it off. The chemicals used in the making of traditional hair products are so strong that they not only damage your scalp and skin but also your hair. You will see that your hair has lost all the natural moisture it had and is also more prone to breaking than before. Shampoos are the worst but traditional conditioners are also not as good as we consider them to be. Conditioners contain petrochemicals that cover your hair in a layer of shine, smoothness, and silkiness. In reality, it is only covering up for the moisture that the shampoo strips off your hair. Thus, you will face all kinds of hair issues over time.
Organic hair products, on the other hand, are made from natural products. They are free of chemicals and harmful substances that can damage your hair. In fact, organic hair products revive the lost nutrients in your hair, giving it the food to help it grow beautifully. Your hair will be stronger, healthier and shinier than ever before if you switch to organic products for hair.
3. Organic Hair Products Improve Your Overall Health
Do you know that your skin absorbs as much as 60% of the things you put on it?
This simply means that the chemicals from traditional products that you apply to your scalp and hair also get absorbed into your skin. These chemicals and harmful ingredients enter your bloodstream and become a part of your system. It can lead to the long-term damage that can cause detrimental effects to your overall health and wellbeing.
You can eliminate this risk by giving up traditional hair products and switching to organic ones. Even if something gets absorbed by the skin, it will still be natural products and not harmful chemicals. On the other hand, using chemical-filled hair products will only increase your risk of affecting your health and wellbeing.
4. Organic Hair Products Are Environment-Friendly
Inorganic products are not only unhealthy for your health and wellbeing but are also detrimental to the environment. The excess chemicals that aren't absorbed by your skin are washed down the drain. This can lead to contamination of soil and water. This problem has been affecting our ecosystem for a long time now and we are seeing the results in the form of the extinction of animals and global warming.
Organic products, on the other hand, contain natural ingredients that are harvested using organic methods. These products don't pose any harm to the environment even if they are absorbed by the water or soil. Organic products are environment and animal-friendly. If you care for the environment and animals, then it is best to switch to organic hair products today.
5. Organic Products Offer More Value
Organic products seem to be expensive compared to traditional products. However, you are getting higher quality products that offer more value than traditional products. Traditional hair products are cheap for a reason. They contain harmful chemicals and are full of fillers. With organic products, you can be sure of actual results. They also don't cause any damage to your health and wellbeing and are safe to be used for as long as you want.
Buying organic hair products may cost you a lot but they are worth every penny you pay for them. You will get actual long term results.
These are some of the benefits offered by organic hair products. If you haven't yet switched to organic hair care regime, then it is high time you make the switch. Organic products are not only great for your health and overall wellbeing but also safe for the environment. They deliver actual results that you will start noticing in some weeks.
Looking to buy organic hair products?
The Primal Life Organics Shampoo Bar provides every benefit mentioned above. Soft, hydrated, healthy, shiny hair that does not negatively impact the environment is what this shampoo bar has to offer. Log on to our website to discover the shampoo bar. 
SUBSCRIBE TO THE BLOG
Receive an update straight to your inbox every time I publish a new article. Your email address will never be shared