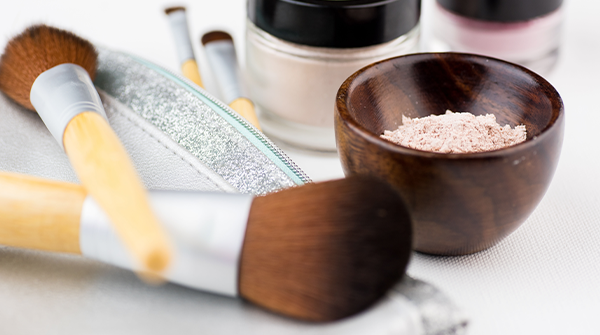 Organic skin products are loved by many, as their benefits are real and have been proven over time. If you wear makeup daily, there is a chance that your skin breaks out every once in awhile, even if you take good care of it. Wondering where you are going wrong? The truth is that the culprit could be the makeup that you are using. Makeup, particularly foundation, can tend to block the pores in your skin as it contains plenty of toxins and chemicals that can aggravate your skin and block your pores.
Are you tired of using commercial skincare products and are looking for something new to try? Take a look at the reasons for switching to organic makeup.
1. All Organic Ingredients
Organic makeup is made from natural ingredients that are not harsh on the skin. Even the most sensitive of skin types can stay safe due to the organic content in them. Almost all-natural organic skin products are crafted without the use of additives and harmful ingredients such as parabens, phthalates, sodium lauryl sulfate, and others like them. These ingredients cannot only harm or irritate your skin; they can seep into your pores and cause real damage to your body. The ingredients that organic products have are usually good for your skin and have almost no side effects. This fact makes it a favorite for most people. Moreover, the ingredients in them are known to benefit the skin and address the various skin issues you're facing.
2. Nourish Your Skin Better
Organic makeup also helps to nourish your skin better than commercial skin products. Their organic nature allows them to be absorbed better into the skin, and they can provide more nutrients and proteins to your skin. While your diet does make an impact on your skin, the products you use also play a massive role in making your skin look startling. With their help, you can easily keep your skin in good health.
3. Helps with Skin Issues
When you have problematic skin, it requires extra care and organic makeup is what you need. Their all-natural content ensures that your skin stays in good condition and counters skin issues like breakouts, acne, redness, itchiness, dryness, and more. While you might be keen to help your skin get faster results with commercial products, opting for organic skincare products is better in the long run.
4. Gentler on Your Skin
Organic makeup is largely non-comedogenic, which means that it will not clog your pores. For this reason, using it reduces the chances of you getting pimples, blackheads, or having to deal with skin conditions like rosacea or eczema.
If you are looking for a place that offers a vast range of organic and mineral makeup, take a look at the collection at Primal Life Organics. Infused with all-natural ingredients, our Primal Colors Makeup range has all the makeup products you could need to get that flawless, natural glow.
SUBSCRIBE TO THE BLOG
Receive an update straight to your inbox every time I publish a new article. Your email address will never be shared