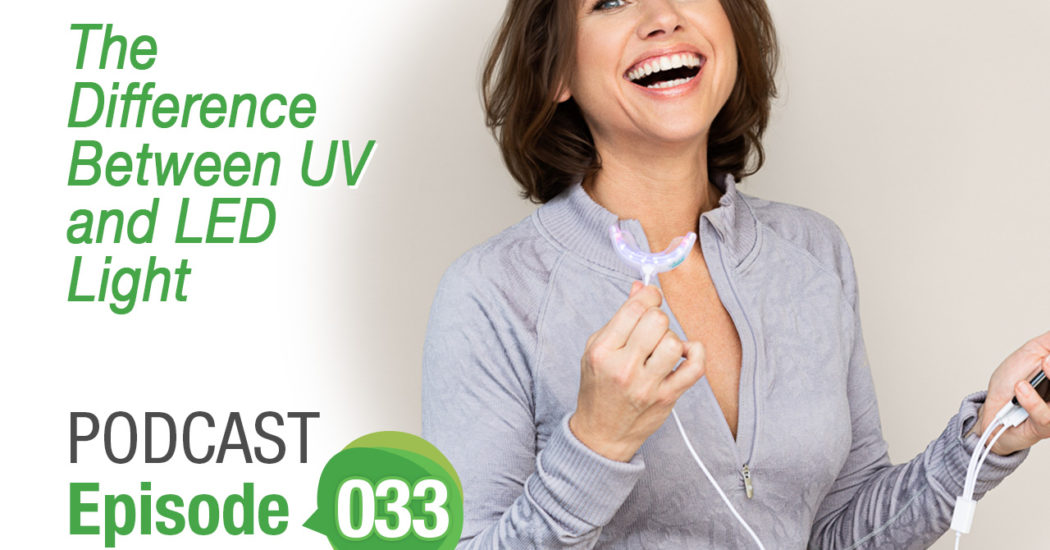 >> Download this episode on iTunes
>> To listen where you download podcasts, just search for "The Healthy Me"
>> Listen to this episode on SoundCloud or Stitcher
Welcome to The Healthy Me episode number 033… I'm Trina Felber, Registered Nurse and CEO of Primal Life Organics.
Today, I'm going to explain the difference between LED light and UV light.
There's a lot of confusion around the difference between these two types of light – and which are harmful – so I'm here to clear the air.
I have a tooth whitening system that uses blue and red LED light. Although it does whiten teeth, it actually does way more than that.
Let me explain.
In my tooth whitening system, the blue LED lights work to kill bad bacteria in the mouth without destroying your natural biome. The red light does to your mouth what red light therapy does to your body; it speeds wound healing, relieves pain, increases circulation, prevents sores, and rejuvenates tissue.
UV (Ultraviolet) light, alternatively, can cause cancer and premature aging. It also causes damage to the skin, eyes, and immune system. LED light does not, I repeat, DOES NOT contain any UV light.
The tooth whitener plus my Boost Whitening Paste is a powerful little duo – the blue and red LED lights combined with the ingredients in the paste make for a healthier mouth and whiter smile.
Today I empower you to further your research on LED and UV light to improve your oral health.
Connect with Trina Felber:
Download a transcript of this podcast episode here: THM Podcast with Trina Felber.
SUBSCRIBE TO THE BLOG
Receive an update straight to your inbox every time I publish a new article. Your email address will never be shared