This might sound like an odd topic for the blog, but there are people who struggle with this smell every day. Once you work up a sweat and realize you smell like cat pee or ammonia, there's no turning back. Only a shower and good washing of your clothes can remove it. But it will come back if you don't get to the root cause.
Have you ever switched your regular deodorant to a natural deodorant and experienced this acrid smell? Don't blame it on Mittens. Instead, your body is struggling to break down an excess of ammonia.
Ammonia is naturally produced in your body when amino acids are broken down. Amino acids are made of one nitrogen molecule and three hydrogen molecules. Your cells use the hydrogen and release the nitrogen and ammonia as waste. This ammonia is flushed out through your kidneys so your body can maintain normal levels of the byproduct.
However, if your kidneys are not able to handle the excess properly, it relies on your sweat to flush it out. Toxins will give off a smell when excreted. Unfortunately, the ammonia in your system can make you smell like cat pee or chemical bleach.
Ammonia in Your Body and Antiperspirants
Most people dealing with excess ammonia will slather on an antiperspirant. Unfortunately, this blocks your sweat glands and contributes to the ammonia build-up in your body. When people make a change to natural deodorants, the body starts to flush itself, releasing the blocked ammonia.
That's why the transition period from regular antiperspirant to natural deodorant can be a very stinky time for people. Just be patient and persevere through the detox period. Reapply your natural deodorant as needed. And look into making some healthy, dietary changes. These can work wonders for you and your body.
Getting through the smelling transition period will be worth it in the end. You'll no longer be using antiperspirants filled with harmful chemicals.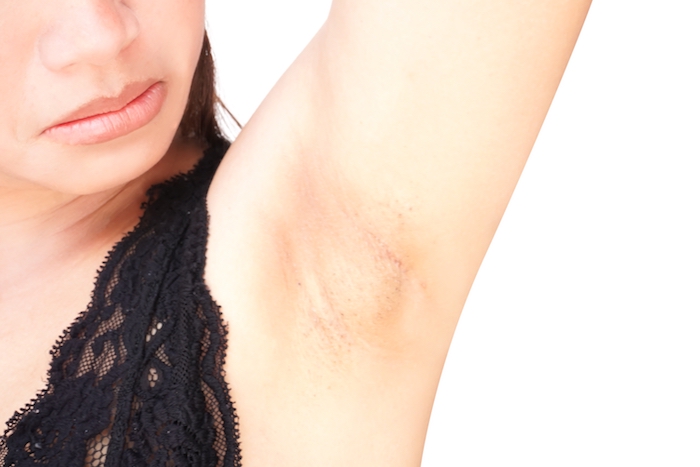 4 Symptoms of Excess Ammonia in the Body
Buildup of ammonia can impact your body in different ways. While smelling like cat pee is the first and the most major identifier, the following are some other symptoms of excess ammonia in your body:
1. Fatigue
People brush off feeling tired, blaming it on a variety of reasons. However, you should never ignore fatigue if it is occurring frequently. Ammonia can disrupt healthy cellular function, which will slow down your body's ability to quickly process amino acids and nutrients.
2. Vomiting 
Excess ammonia can irritate your gut lining and make you nauseous. Ammonia is a toxin when it is present in the body in large amounts. Frequent vomiting also leads to malnutrition, and it decreases the function of the stomach and gut. This can cause more strain on the body.
3. Neurological Impairment
Neurological impairment caused by ammonia can slowly morph into a life-threatening scenario. Individuals might experience moodiness and mental fog, as well as bouts of aggression. Symptoms eventually worsen and disrupt your sleep cycle. If ammonia levels remain unchecked, it can lead to irreparable damage to the brain cells.
4. Liver and Kidney Failure
The liver and kidneys work together to remove toxins from the body. These toxins are excreted through your feces, urine or sweat. When your liver and kidneys are not functioning properly and ammonia levels are high, these organs can be damaged. In either scenario, your health can slowly worsen.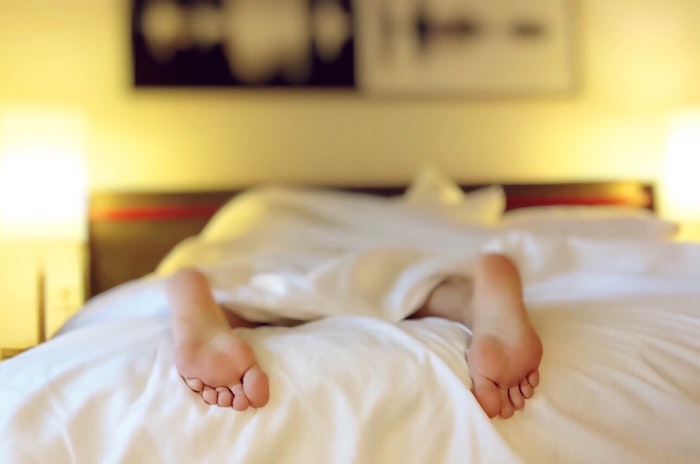 3 Causes of Ammonia 
Now that you know the symptoms, it is necessary to know why it's happening. Here are some of the major causes of increased ammonia levels in your body.
1. High Protein Diet 
Many people, particularly those who love to exercise, often follow a diet high in protein and low in carbs. As stated earlier, the body breaks amino acids down into proteins in order to use them. When you eat a lot of protein, you'll have an excess of amino acids. As the cells break down what you're eating, they keep releasing more ammonia in the body.
2. Dehydration
Not drinking enough water will also contribute to ammonia buildup. Urine and sweat consist of water. When you're not drinking enough water, these bodily excretions will be more concentrated with toxins and wind up being more pungent.
3. Low Kidney Function
Poor kidney function can also contribute to a buildup of ammonia. This happens when your kidneys are unable to process and release the waste in your body. If you think this could be the case, speak with your doctor about getting tests done on the function of your kidneys.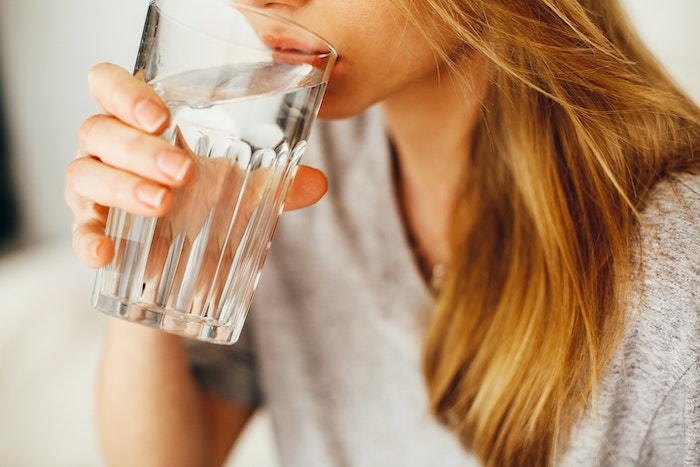 How Can You Fix It?
Finding a fix for ammonia buildup is easier than you think. It involves some easy healthy changes that don't rely on medication.
Drinking More Water
Since ammonia buildup and low kidney function are worse when you're dehydrated, make sure you're drinking 7 to 8 glasses of water every day. And be sure to increase the amount if you're outside in the summer or exercising a lot.
Apple Cider Vinegar Shot
Another way that you can help your body reduce the ammonia levels is by drinking some apple cider vinegar. With healthy probiotics, apple cider vinegar can help your liver and kidneys detox. All you have to do is drink a teaspoon of apple cider vinegar twice a day. If you're finding the taste too bitter, you can add some honey or lemon or dilute it with water to make it more palatable.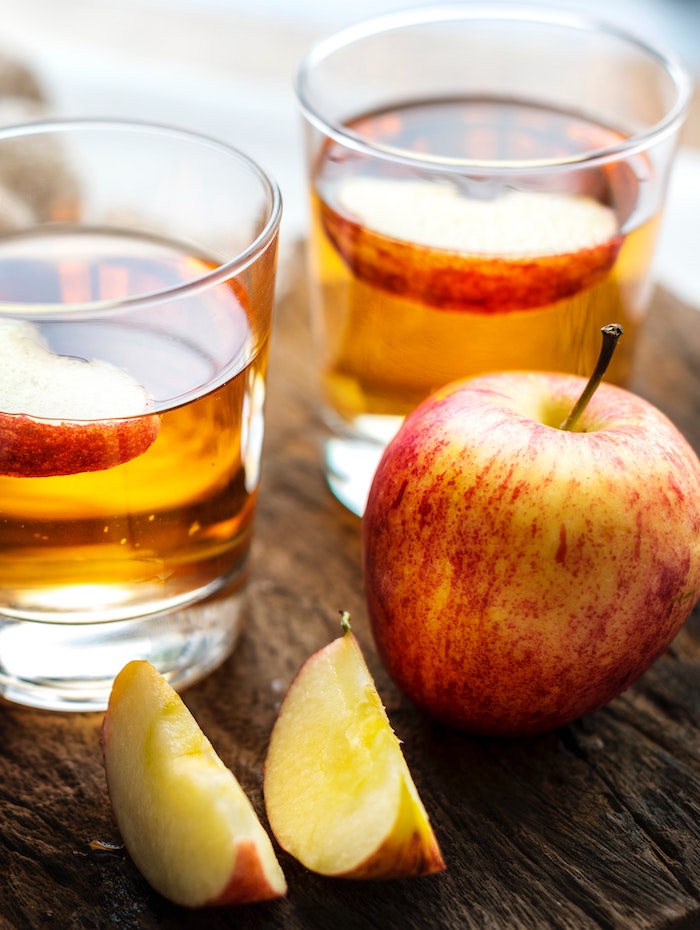 Making Dietary Changes
The biggest way you can help reduce the ammonia levels and consequently the smell of cat pee is by fixing your diet. Cut down on your protein intake if you're being aggressive about it. Follow a healthy diet plan that ensures you get a balanced amount of proteins, carbs and fat.
Conclusion 
Once you make these changes and ditch your antiperspirants, you will notice that the cat pee smell disappears. However, this process can take some time, so please, be patient with yourself. It will be worth it in the end.
If you're looking for a natural deodorant that won't cause the issues regular deodorant and antiperspirants can cause, try Stick Up Natural Deodorant from Primal Life Organics.
SUBSCRIBE TO THE BLOG
Receive an update straight to your inbox every time I publish a new article. Your email address will never be shared