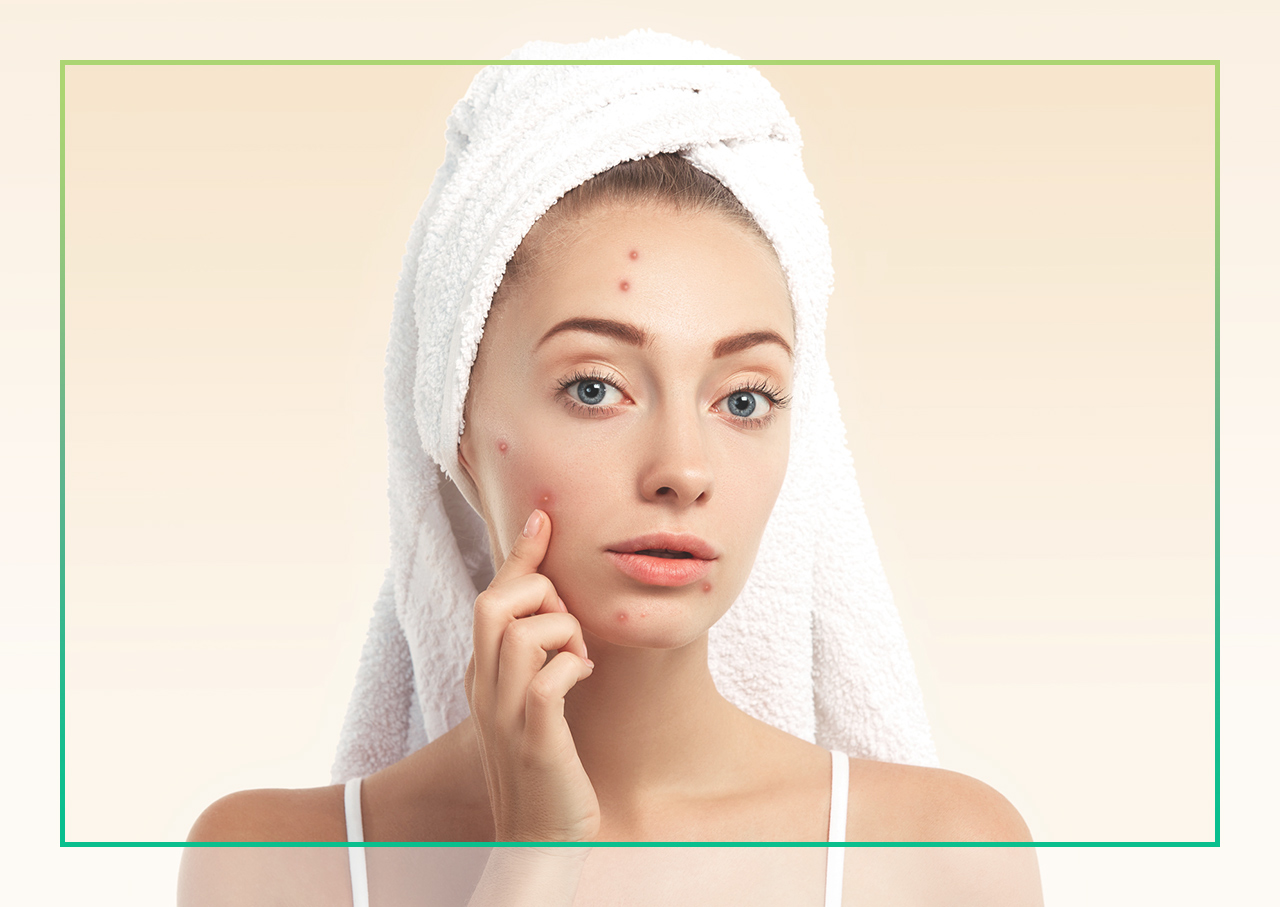 Acne is very common when you hit puberty. But what if it sticks around when you reach adulthood?
Adult acne happens to more people than you think. It can appear as constant breakouts or the occasional few blemishes.
Fortunately, you can treat your acne to reduce it or get rid of it all together. But to do so, you need to identify the cause of your adult acne.
Main Causes of Adult Acne
The interesting thing is that breakouts don't necessarily have to occur because you're still growing or are in your teen years. Even as adults, there are certain factors that contribute towards acne.
The following are some of the most common causes of adult acne:
Bad diet — A diet that is high in sugar and unhealthy fats can trigger acne breakouts. It also keeps skin oily and makes you more prone to break out.
Oily skin — Sometimes you can't help it. If your skin tends to be on the oily side, you will probably deal with more acne.
Hormone Issues — Hormone imbalance can show itself in the form of pimples on your face. It isn't always the case but it can be a sign of it.
Over-cleaning the skin — In some cases, you might be cleaning your skin too often. Using overly abrasive exfoliators can irritate your skin and trigger acne.
Stress — Stress increases the production of cortisol in the body, which can cause pimples to break out. This is one reason why you always seem to get a pimple when you have something important the next day.
Pollution — The environment you are exposed to every day can also contribute to causing a breakout of pimples.
Skincare products — Commercial skincare products contain chemicals, fragrances and preservatives that can block your pores or irritate your skin and cause breakouts.
Most cases of adult acne can be connected to the factors mentioned above. If you haven't been paying attention to possible causes of your adult acne, you should start. Once you know the cause, you can get to work on improving your adult acne.
How to Reduce It
Reducing adult acne can take time. Yet if you are diligent, you can cut down the breakouts and ensure that your skin stays healthy and glowing.
The following are two main ways you can reduce your adult acne:
Change Your Diet – It might not seem like much but your diet does make a huge difference. Switch out ingredients that you know will trigger your acne. It is also a good idea to opt for organic options or find vegan substitutes for certain food products.
Change Your Skincare Regimen – Be more conscious about the kind of products you are using. Switch out chemical-laden skincare products and opt for organic acne products. These can help to control your adult acne and improve the overall health of your skin.
While these are only two simple ways to help improve adult acne, keep in mind that they make a major difference. Make a few changes, and you will see a pronounced change in the condition of your skin.
SUBSCRIBE TO THE BLOG
Receive an update straight to your inbox every time I publish a new article. Your email address will never be shared