Take your health and wellness to the next level
Little tweaks can make a BIG difference in your health and wellness. This week, we'll take a look at how to biohack your beauty. Next week, we'll look at biohacking your dental health.
Dave Asprey from Bulletproof defines biohacking as "a crazy-sounding name for something not crazy at all—the desire to be the absolute best version of ourselves. The main thing that separates a biohacker from the rest of the self-improvement world is a systems-thinking approach to our own biology." 
It's the difference you feel before and after having a cup of coffee. You can go a level deeper and refuse to add cream if you're sensitive to dairy. Or you could "Bulletproof" it by adding Brain Octane Oil and ghee to boost your energy and cognitive function.
Dave says, "If we want better outputs — to have more energy and focus, to be free of disease, to have a better memory, to perform optimally in business and athletics — then let's tweak the things we put into our body and mind to stack the deck in our favor."
You can experiment with different hacks to find out what does and doesn't work for you. Here are our suggestions for healthy, glowing skin. Give them a try and let us know what works best for you!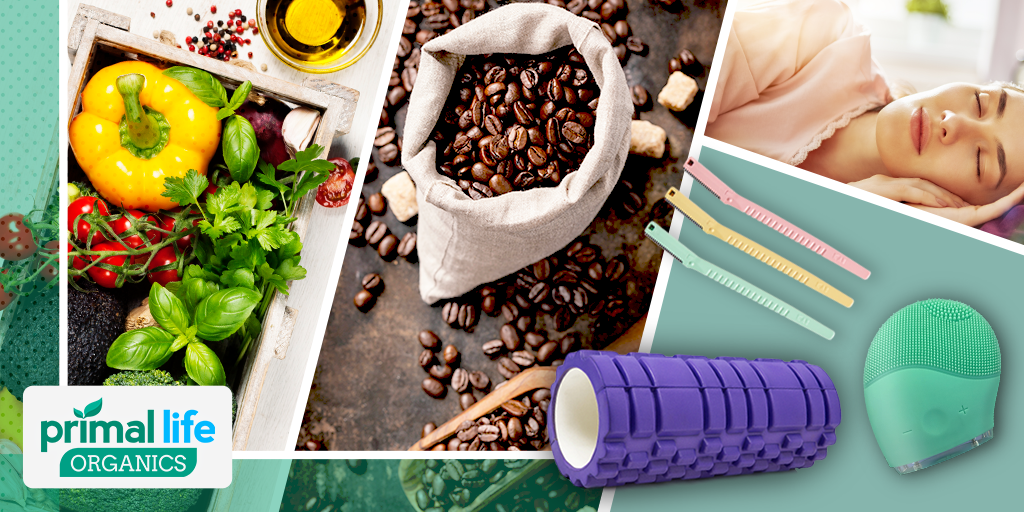 Eat well. Sleep well.
Eating well and getting enough sleep are the oldest hacks in the book. And yet we don't take advantage of them these days. We eat processed snacks on the go and work through the night.
Eating whole, organic foods will give you the energy you need to get through busy days. Our culture seems to aspire to busyness, and yet burnout will quickly ensue. Getting enough rest and deep sleep will help prevent that.
Skin Food
Putting "skin food" on your body sounds… odd. Yet we simply mean using skincare that is made from natural ingredients. Using ingredients that come from the earth and not a lab will help nourish and heal your skin — without negatively affecting your body and overall health.
Chemicals and harsh ingredients can do more harm than good. They will either immediately irritate your skin or they'll build up in your system and cause damage later on. So why not use all-natural skincare that utilizes the power of Mother Nature?
Dermaplaning
Dermaplaning is an expensive exfoliation treatment done by an aesthetician. He or she uses a 10 gauge blade on your face to remove little hairs and dead skin. Afterward, you leave with the softest skin you've ever had. If you're worried you can't afford it, there's a simple hack I learned.
Try shaving your face with an eyebrow razor! The small blades take some practice, but they're easy to use. An eyebrow razor will remove most hair and dead skin in about 5 to 10 minutes. You can find them on Amazon and start exfoliating in no time.
Quiver
We're not talking about the verb — we mean the noun, the object. Quiver is our new pore pulsator. Its sonic vibrations quiver at 8500 times per minute. It features multiple vibrating speeds and different surfaces for different skin types.
You can use Quiver with your favorite face wash for a deeper clean or with a face serum to help your skin absorb it better. After a few uses, you'll notice that your skin feels smoother and looks better.
Myofascial Release
Myofascial release is a therapy technique that helps relax and stretch muscles and improve circulation. Foam rolling is an easy way to do it at home on your own.
Rolling can help you gain mental clarity, tone your muscles and improve flexibility. Tutorials are easy to find on YouTube and the internet. Need a foam roller? You can buy one on Amazon or at a sporting goods store.
Drink Bulletproof
Bringing it back to Dave… Drinking Bulletproof Coffee each morning can jumpstart your day more than you ever believed. I love whipping up a cup with Brain Octane Oil and grass-fed butter. It gets me energized and lowers any cravings that might pop up.
Dave is a genius at biohacking your life. Read his new book or join us at the 5th Annual Bulletproof Biohacking Conference. Primal Life Organics will have a booth there, so you can meet me and some of my team, get samples of our best products, and enter exclusive giveaways.
Register here. We'll see you soon! 
SUBSCRIBE TO THE BLOG
Receive an update straight to your inbox every time I publish a new article. Your email address will never be shared