Poor brushing and eating too many sugary and acidic foods can cause bad breath, tooth decay and other serious dental issues. But did you know that these issues can also lead to serious health issues?
Our friends at Grove Dental created this infographic detailing a few of the things that can happen to your body. From pregnancy issues to diabetes and more, take a look at some of the most common connections between oral hygiene and overall health.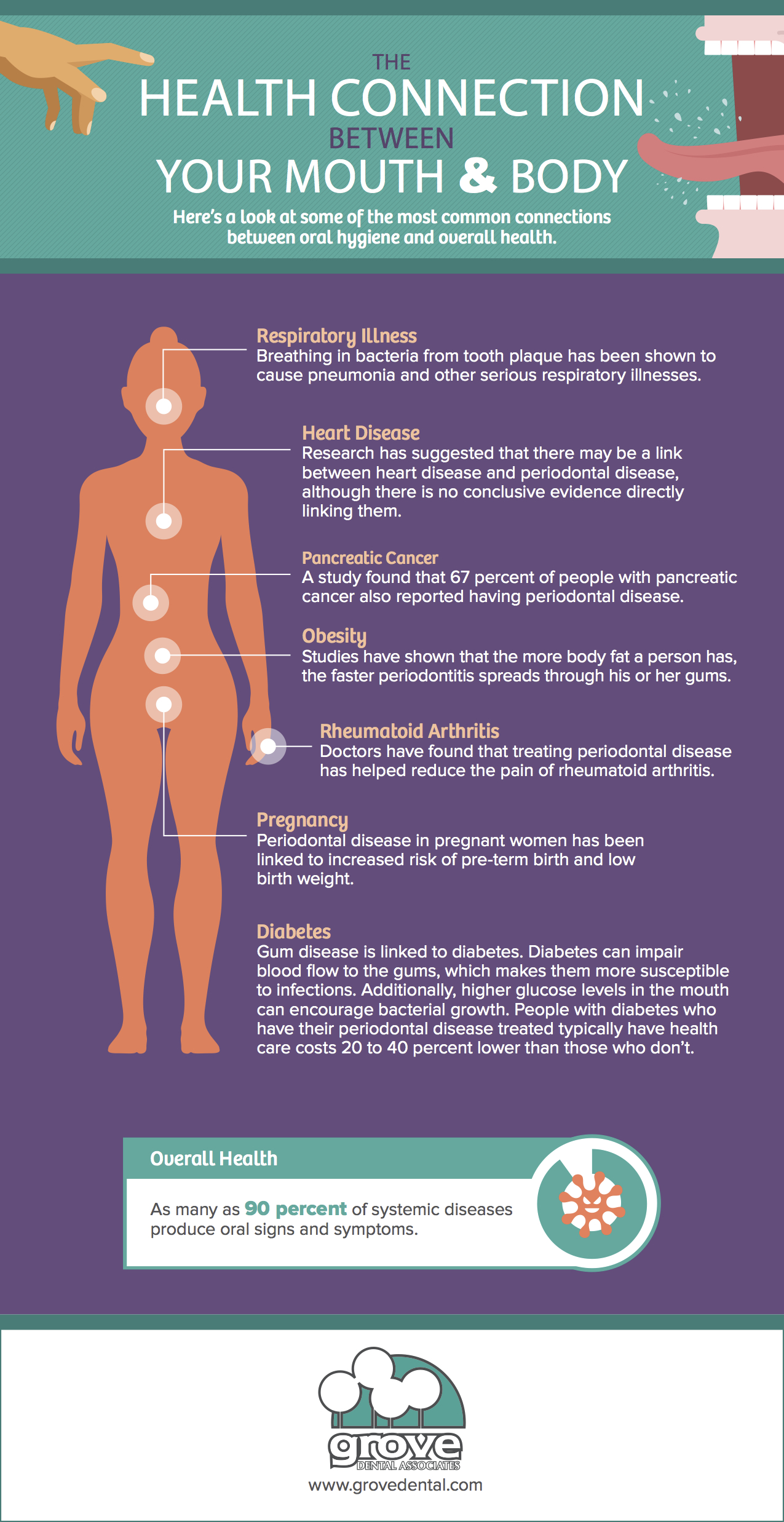 Take better care of your teeth — and your health
Improve your dental care with products from Primal Life Organics: Dirty Mouth Toothpowder, Boost Gum Serum, Happy Papillae Tongue Scraper and Charcoal Ion Toothbrush. Want to try all of them? Get our new Ultimate Dental Care Package, a $62 value at only $46.97. 
SUBSCRIBE TO THE BLOG
Receive an update straight to your inbox every time I publish a new article. Your email address will never be shared