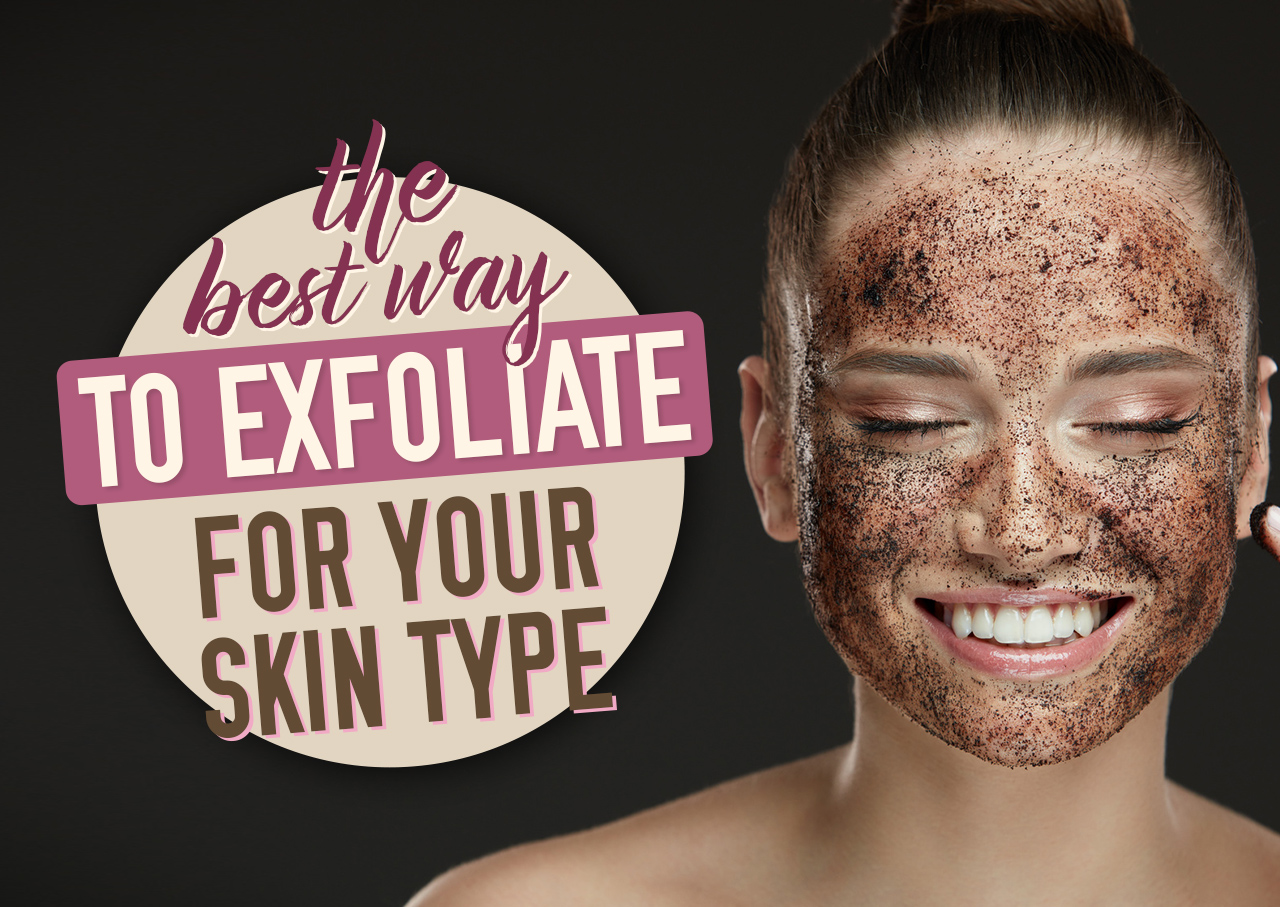 Have you ever wondered if you should stay away from exfoliating because you have sensitive skin? Or are you unsure if you can exfoliate every day? Have no fear — I'm here to help scrub away your misconceptions.
No matter their skin type, everyone should exfoliate. Exfoliating helps remove the build up of dead skin. This helps reveal a fresh, glowing layer of skin. It will unclog your pores which helps them look smaller and discourages blackheads and whiteheads from cropping up.
Exfoliating will smooth and soften your skin when it becomes dry and rough. This smoother surface helps your makeup go on more flawlessly. It will also help other skincare products better penetrate the skin so they're more deeply absorbed.
Adding a step to exfoliate during your skincare routine will help give you an extra glow. You might only have to do it once a week after cleansing your face and before applying a moisturizer or serum.
If you're nervous to exfoliate because you have sensitive skin or if you've tried exfoliating before and didn't get the results you wanted, let's find out what would work best for you.
Those with oily skin can exfoliate two to three times a week. During the summer, you can get away with three times a week while you're sweating in the heat and humidity.
Using a rough scrub could cause more breakouts. So stick to something less abrasive. It will still unclog your pores and remove dead skin.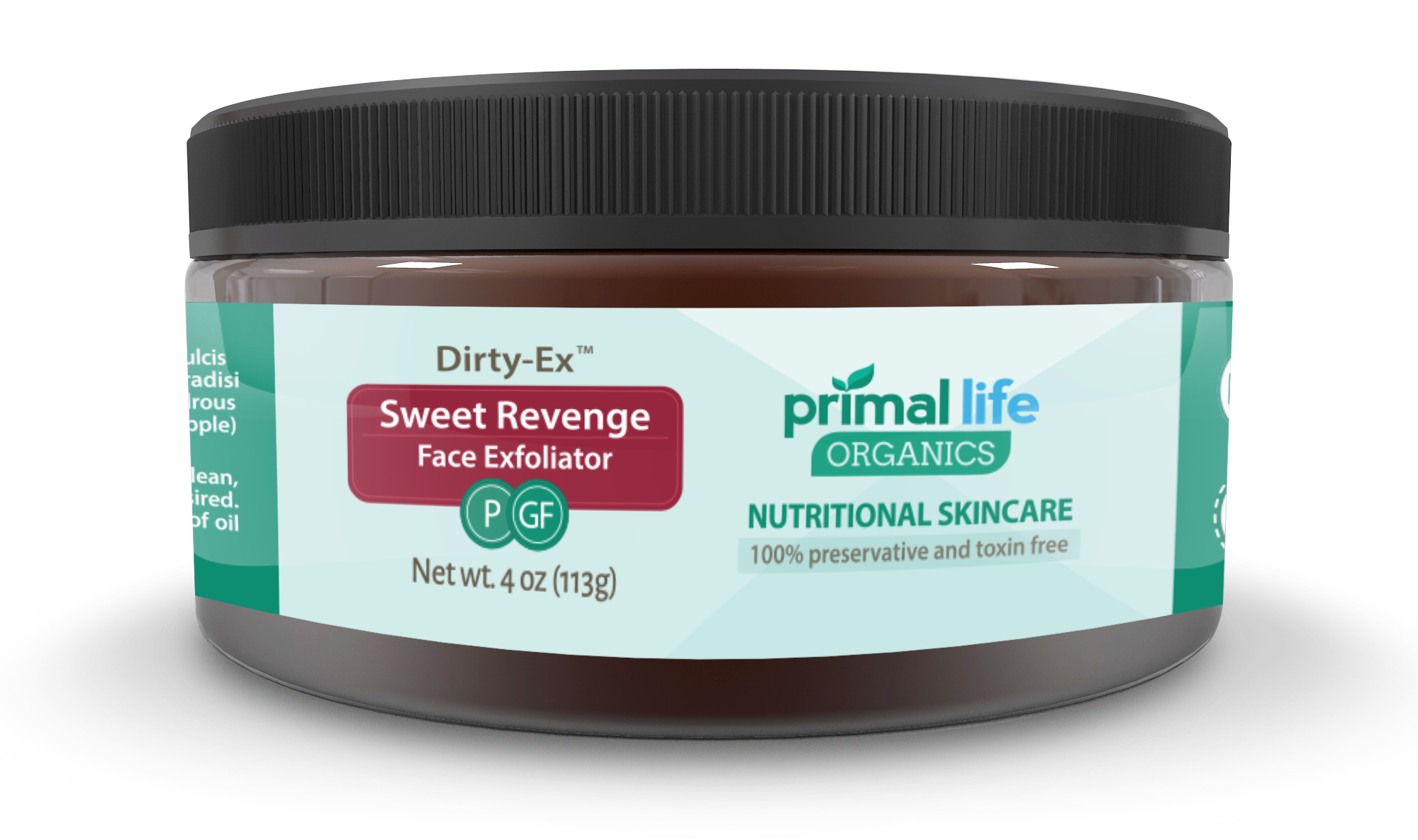 Does your skin feel more rough and drier than usual? That is a sign that you need to exfoliate. If you have dry skin most of the time, exfoliating away dead cells can help your moisturizer better penetrate through the skin.
Using an oil-based exfoliator can help you multitask. It will sweep away dead skin while moisturizing the new, fresh layer.
Those with normal or combination-type skin should exfoliate about two times each week. The type of exfoliator will be based on personal preference. You could use something more abrasive or something more gentle. It could be made with clay or sugar.
Anyone's skin can feel raw and inflamed if you use an exfoliator that's too rough or if you exfoliate too much. But what about those who have sensitive skin all the time?
Those with sensitive skin should use a more gentle exfoliator. When you start exfoliating, do it once a week until you think you can increase it to twice a week with the product you're using. If you stay at once a week, that's okay! Do what's best for your skin.
Get Dirty with Primal Life Organics
Exfoliating on a regular basis will help your skin glow and better absorb your skincare products. What is "regular" will depend on your type of skin, it's level of sensitivity, and the type of exfoliator you use. So do what's best for you.
Using a product made with all-natural ingredients will reduce the risk of irritation and breakouts. Primal Life Organics makes two great exfoliators that can be easily added to your skincare routine:
Dirty-Ex™ Sweet Revenge is is the ultimate facial sugar scrub. It features exfoliating sugar and caffeine crystals combined with sweet almond oil, french green clay, grapefruit peel oil, pineapple extract, guava extract and apple extract to deeply clean bacteria and impurities from your skin. 
The fruit extracts contain natural vitamin C and antioxidants to help firm the skin, prevent premature aging, stop breakouts, prevent cellulite and even out skin tone. The caffeine helps reduce puffiness and smooth fine lines and wrinkles. Sweet Revenge will leave your skin feeling healthy, smooth and radiant.
Dirty-Ex™ @Midnight is a mineral-rich blend of clays and fruit extracts that work to deeply clean the skin of bacteria and impurities while at the same time gently exfoliating to remove dead skin cells and help regenerate the skin. The result is an ultra-potent facial scrub that helps tone the skin, tighten pores, detoxify, protect and prevent further skin complications.
Similar to Sweet Revenge, the addition of natural Vitamin C adds antioxidant protection while helping firm the skin and improve collagen production, while caffeine helps reduce puffiness and smooth fine lines and wrinkles.

In addition, this earthen exfoliator will help repair damage from the elements: wind, sun, heat, humidity, dust and cold. It's a superb mix of anti-aging protection to assist in preventing breakouts, dry skin, premature aging, inflammation, cellulite and skin discoloration.
How do you exfoliate?
What do you use and how often do you do it? I'd love to find out — leave me note in the comments!
SUBSCRIBE TO THE BLOG
Receive an update straight to your inbox every time I publish a new article. Your email address will never be shared