First of all, I care about you and your health. And having strong, healthy teeth are a big part of having good overall health. So… It's your lucky day because we just added more cleaning and detoxifying power to your brushing routine. Charcoal Ion Toothbrushes are now available!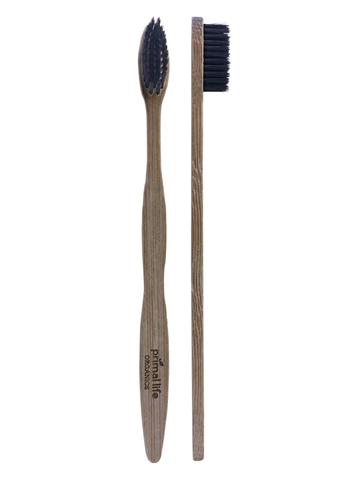 In this week's Talk with Trina, I reveal why charcoal bristles are wonderful for your teeth. (And why the toothbrush's bamboo handle is more than just pretty.)
If you're wondering "What's the big deal about charcoal?!", I bet you're also wondering:
How can I safely and naturally whiten my teeth?

How do I get rid of gross bad breath?

Is bamboo environmentally friendly?

Will Dirty Mouth™ Toothpowder help my sensitive teeth?

How is toothpowder different from toothpaste?

Should I keep doing oil pulling?

Is toothpowder safe for my kids? Are there flavors they will like?
Don't worry! I answer all of these questions and more. I even demo how to use the new Charcoal Ion Toothbrush with the Black Dirty Mouth Toothpowder! If you didn't catch my live stream while it aired, you'll want to watch the video now.
Use coupon code CHARCOAL for 20% off (through Friday, April 28, 2017) all dental health products, including:
Talk with Trina next week! 
On Wednesday, May 3, I'll be answering questions about sun protection. Spring will soon be summer, and I want you to stay safe so you can enjoy the sunny outdoors. Watch me live on Facebook so you can get your sun-burning questions answered.
SUBSCRIBE TO THE BLOG
Receive an update straight to your inbox every time I publish a new article. Your email address will never be shared